My business card represent me as Abinash Phuel Microsoft Dynamics NAV Consultant/Developer but that's just a partial image of mine, I am much more!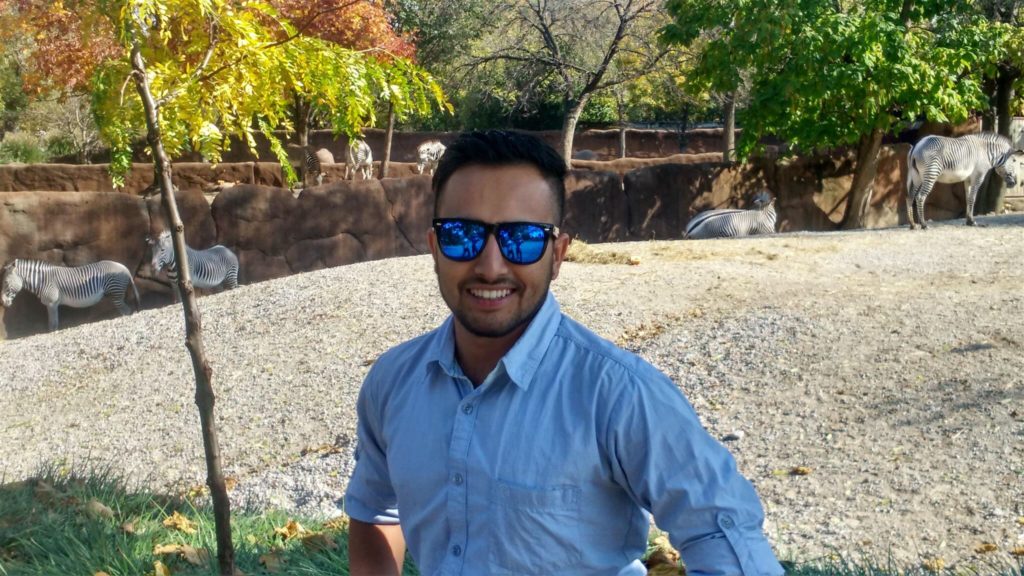 I worked as Microsoft Dynamics NAV technical consultant for Agile Solutions Pvt. Ltd.. With this responsibility I was focused on development and customization of Microsoft Dynamics NAV (ERP Software previously known as Navision). In this role, I customized and developed different modules in Microsoft Dynamics NAV 2016, NAV 2015, NAV 2013R2, NAV 2013, NAV 2009 R2 and Navision 5.0. Working in Agile solutions, I get the great opportunities to explore the field of ERP and works on the renowned organizations like Alternative Energy Promotion Center (AEPC), Nepal Red Cross Society (NRCS), Governance Facility, Gandaki Auto Trading (P) Ltd., MAW Earth Movers Pvt. Ltd. (JCB) etc. My most exiting work to date was implementation of Microsoft Dynamics NAV 2013R2 in AEPC that process a huge volume of subsidy forms data from different component and calculates subsidy amount.
Before joining Agile Solutions., I worked for I-three web solutions Pvt. Ltd. (https://www.i3websolution.com/) as a website developer (Java/PHP) and SEO Consultant, I was lucky enough to work with amazing clients from different sectors such as travel and tourism, hotel industries, education, journalism, entertainment and more. My most challenging project here was content management system, which manages the back-end and contents of website. Being here, I figure out the necessity of web development in modern era as well as in context of Nepal.
I am an enthusiastic guy full of passion, energy and focused on his work. I enjoy all aspects of my work but what I love the most is the designing stage and debugging stage of a project. Being creative and thinking efficient as well as user friendly system while designing the system and finding out errors on a system developed is really very challenging yet exciting.
Fourstump Solution:
Besides working in these organizations, I am Full Stack Java Developer and member of an IT venture Fourstump Solution Pvt. Ltd., which works on the field of research and development of new technologies, software and web development, digital promotion and which is even committed in development of rural education through web path on volunteer basis. This venture started in a room during final year major project of bachelor of engineering (BE) in the year 2013. It is a place now where I get involved with a team for creating different ideas through research and work on possible ideas which can be transformed into a successful project/business. We have developed School Management System (MIS), Bus Ticketing System and Billing System and implement in some of the organization. We mostly focus on new technologies and new opportunities so we can ease daily life of people around us.
I have bachelor degree of computer engineering from Tribhuvan University with majors like Big Data Technologies, Enterprise Application Design and Development, Image Processing, Artificial Intelligence, Object Oriented Analysis and Design and Software Engineering.
I am a volunteering member of Nepal Institute for Policy Studies (NIPS), Beam Of Hope (BOH) as well as few of other social organizations. During the massive earthquake of 2015 in Nepal, I served as a volunteer in different affected areas of Nepal where I was building shelter for homeless and providing top to the naked schools.
My Professional Skills:
Experienced in Enterprise Application development using Java technologies (like Spring, Hibernate), RESTful web-services (consumption and production)
Sound knowledge and handful experience with Core Java
Microsoft Dynamics NAV customization, module development and training
Software design, development and debugging
Software project management
Website design (UI) and development
Search Engine Optimization (SEO)
Digital Promotion and Social Media Marketing
Technical research and documentation
I am always interested in hearing from friends, professionals or just curious creative folk, so feel free to contact me if you like to connect.
Skype: abinash.fuel
LinkedIn: abinashphuel (https://www.linkedin.com/in/abinashphuel)
GitHub: abinashphuel (https://github.com/abinashphuel)
Facebook: abinash.phuel  (https://www.facebook.com/abinash.phuel)
Twitter: abinashphuel (https://twitter.com/abinashphuel)
Google Plus: AbinashPhuel (https://plus.google.com/+AbinashPhuel)
YouTube: abinashphuel (https://www.youtube.com/user/abinashphuel)
If you have a project I can help with or you are interested for a ship of coffee, I would love to join your company.
AKA/Common Misspellings: Abinash Phuyal, Abinash Fuel, Avinash Phuel, Avinash Phuyal, Avinash Fuel, Abhinash Phuel, Abhinash Phuyal, Abhinash Fuel